"Mother" on CD from Natalie Maines!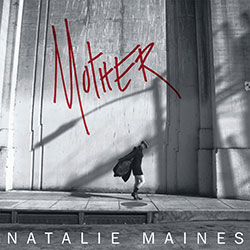 Enter to win Mother from Natalie Maines!

Mother

the debut solo album from the Dixie Chicks' provocative, multi-platinum, Grammy Award-winning,

Natalie Maines

Featuring "Without You" and "Trained"

Available May 7 from Columbia Records

http://www.nataliemainesmusic.com
http://www.facebook.com/nataliemainesmusic
http://twitter.com/mainesmusic

Though it's been seven years since Natalie Maines released a new album, her first steps back into the studio were extremely cautious.

As a member of the Dixie Chicks - the best-selling female group of all time - Natalie Maines has sold over 30 million albums and won 13 Grammy Awards. The ten songs on Mother reveal different sides of one of the most acclaimed voices of our time.

Mother Track Listing:

1. Without You
2. Mother
3. Free Life
4. Silver Bell
5. Lover You Should've Come Over
6. Vein in Vain
7. Trained
8. Come Cryin' To Me
9. I'd Run Away
10. Take It On Faith

Enter to win!

Thanks for visiting EDGE!



Click here to learn about the 365 Gifts Promotion »